Radio-TV Interview Report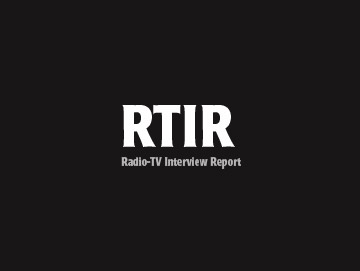 Pitch yourself for a radio or TV interview with inclusion in this trade newsletter!
Would you like to be interviewed about your book on radio or television?
The Radio-TV Interview Report reaches more than 4,000 producers, hosts and program directors at radio and TV stations across the U.S and Canada twice a week via an email newsletter. Producers will call you directly if they are interested in interviewing you on their program.
A summary of up to 150 words, along with your contact information, will be featured in the newsletter. This will present possible interview topics based on your book's summary.
You can choose either a one-time run, or a three-time run:
One-time run: $750
Three-time run: $1,995